Washington Homeopathic Products Announces Very Special Day for Homeopathy!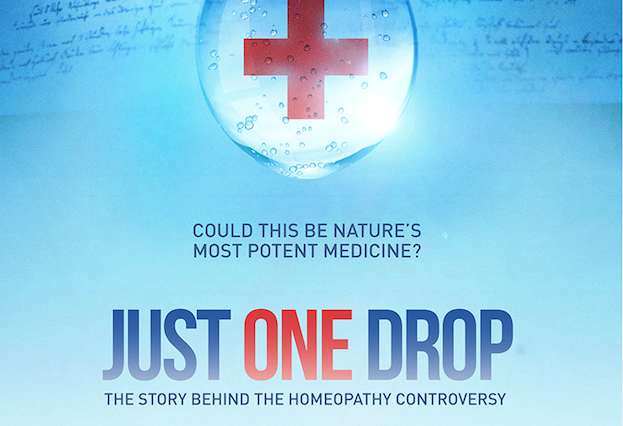 Join Washington Homeopathic Products for an exclusive screening of the homeopathy documentary, Just One Drop, from award-winning filmmaker, Laurel Chiten of Blind Dog Films on November 4, 2017, at the Star Theatre in Berkeley Springs, WV!
And before the film, tour WHP's state-of-the-art, one-of-a-kind solar manufacturing facility and then enjoy the picturesque town of Berkeley Springs, WV.
A Bit About Just One Drop from the Filmmaker
"Homeopathy is a form of medicine that uses very small doses of highly diluted medicinal substances that stimulate the body to cure itself. To some, homeopathy seems implausible. They fear it is purely a placebo effect or worse: a form of deception or quackery. Yet, homeopathy has been around for over 200 years and is used by tens of thousands of physicians and hundreds of millions of consumers around the world. Just One Drop does not try to prove or disprove whether homeopathy works or doesn't work. But it does aim to give homeopathy a voice, a voice that has been ridiculed and maligned by some for over 200 years.
Just One Drop explores the controversy and dispels myths and misconceptions about this special system of medicine. The film was made as an educational resource for anyone with a chronic illness, mothers with young children, those with elderly parents, and people who are frustrated by conventional medicine. Just One Drop is not just for proponents of homeopathy. Homeopathy skeptics have their questions raised and their point of view addressed in the film. Producer/director Laurel Chiten notes that 'Just One Drop raises a lot of questions, provokes emotions and inspires dialogue. It is my hope the film will stimulate a discussion and start to bridge the communication gap between conventional medicine and homeopathy.'
Some of the People You Will Meet in the Film:
THE KORNS
When their son Lucas is diagnosed with autism, the Korn family in New York set out on a mission to bring their boy back. When conventional medicine offers few answers, they turn to homeopathy with surprising results.
ALEX TOURNIER AND RACHEL ROBERTS
Alex is a physicist who contracted an illness that conventional medicine could not help. After trying homeopathy, which he called "the least impressive medicine," he got better. It became his life passion to figure out how it worked. He founded the Homeopathy Research Institute (HRI), a charitable organization in London whose mission is to explore the science behind homeopathy. RACHEL ROBERTS was studying biology when she first heard about homeopathy and thought it was "bollocks." After investigating further, she changed her mind and later joined Alex as the CEO of HRI.
GERRY DENDRINOS
In Australia, a major government agency undertook an extensive review investigating the effectiveness of homeopathy. Their study concluded: "There is no evidence that homeopathy works." Gerry is a homeopath and former government employee who suspects this review is flawed and begins an investigation to uncover the truth."
Learn more and watch the trailer here.
November 4th - Schedule of Events:
9:30 & 10:30: Make a day of it and start your day at Washington Homeopathic Products' state-of-the-art manufacturing facility and learn how homeopathy is made with tours beginning at both 9:30 and 10:30 (please note that the 10:30 tour is now closed as we have reached full capacity).
11:30-1:00: Enjoy lunch on your own in one of the many restaurants in our picturesque town of Berkeley Springs, WV.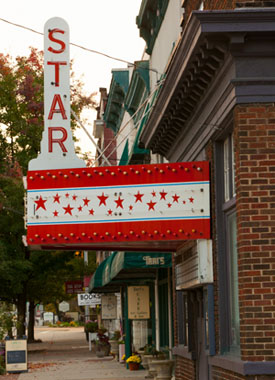 1:00: Join us for the exclusive film screening of Just One Drop at the Star Theatre!
2:30: Ask your questions in-person to the filmmaker Laurel Chiten immediately following the film.
3:30: Our official New Product Release kicks off with the unveiling of our Children's Line and new ointments! Don't miss out on the samples and giveaways for attendees!
Make it a weekend getaway and explore all Berkeley Springs has to offer!
Berkeley Springs is a historic spa and art-filled town nestled in the West Virginia mountains only 90 minutes from the Washington/Baltimore metro area. It boasts warm mineral springs, world-class dining, blocks of distinctive shops, full-service spas and more than 100 lodging choices from elegant B&Bs and historic inns, to cabins and resorts.
As for this special day, you may attend any or all of the events above at no cost as a WHP Customer; however, you must register by October 20th to save your spot! (Sign up now for the 9:30 tour, as 10:30 is already full!) Please follow this link to register tourscreeningnewproducts.rsvpify.com. Space is limited!

Come join us to explore the mystery of homeopathy. We look forward to seeing you there!