Posted by Dr. Lisa Samet N.D. on Mar 21st 2018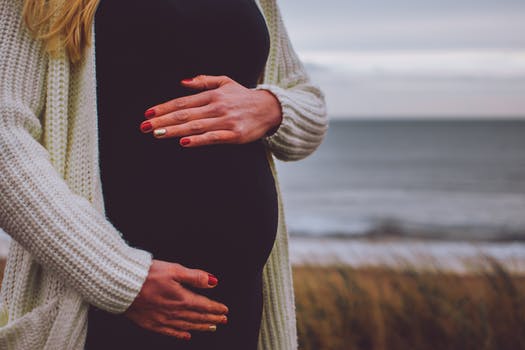 I spend a good deal of time in my practice treating women in all stages of life. Pregnancy is a period with unique challenges. As many of you know, prior to the 1950s, childbirth itself was often fraught with significant health challenges for the mother.
A colleague of mine, Peter Gold, has spent a great deal of time studying the work of one of the best homeopathic obstetricians of the 1800s, Dr. Henry Guernsey, MD. I asked him to share a bit of Dr. Guernsey's life and experiences with childbirth and homeopathy. Peter's observations follow:
In 1879, Dr. Guernsey compared the mortality rates in obstetrics between ordinary medicine and homeopathy "pure and simple." He found death rates at childbirth for women receiving ordinary medical care in 1878 of one percent in Great Britain in the best of all conditions, while in New York City it was 1.2 percent and in Philadelphia 3.42 percent.[i]
Under homeopathic care – the death rate was less than 0.1 percent.
For cases complicated by uterine infections, convulsions and post-partum hemorrhage, Guernsey found death rates under ordinary care of 30, 25 and 17 percent. Under homeopathy, death rates were 2, 1.5 and 0.05 percent respectively out of approximately 45,000 documented births from 80 homeopathic physicians.[ii]
It is important to note that this low maternal mortality rate of 0.1 percent obtained by homeopathy "pure and simple" was not equaled by conventional medicine, despite all the advances in technology and nursing care, until the 1950's.[iii] Also the current percentage of deaths in American mothers with postpartum hemorrhage of 0.067 percent has not yet surpassed the 0.05 percent obtained by homeopathy over 100 years ago. [iv],[v]
Dr. Guernsey, had this to say about his research findings:
"It is a fact that the more strict the homœopathic treatment in these very cases, the smaller will be the mortality. … The further we keep from (ordinary medical) treatment, and the more perfectly we practice Homœopathic treatment, pure and simple, the better for the offspring and the better for the mothers. Our statistics prove beyond question that our mortality does not reach 1/5 of 1 percent, less than two in a thousand (2 per 1,000), and no sequelæ or bad effects from drugging. When such striking differences of mortality are so clearly manifested between the two schools, and at the same time are so easy of demonstration, what hope or incentive have we in borrowing tools from the other school? The conclusion is inevitable; and our duty, as physicians, to our wives, our children, to our children's children, and to the community at large, absolutely demands of us that we obey, to the very letter and spirit, that grand and benignant Law of Cure which is embodied in the well known formula Similia similibus curantur (like cures like)."
He added,
"About the year 1850, it fell to my lot to work through an epidemic of childbed fever which raged with great severity in the extensive 23rd Ward (Frankfort) of Philadelphia. My obstetric practice was very large, certainly as large as that of any of the twelve physicians in the ward. I was the only homœopathic physician practicing in the ward at that time. We worked side by side in the same streets and in the same blocks. The ordinary physicians lost a large number of their patients, while I did not lose even one, during the entire epidemic; and I have so far, in the practice extending over thirty-five years, during which time I have attended fully 4,000 childbed cases, lost but one case of puerperal fever within the four weeks immediately succeeding confinement."
In the same period of time, he writes,
"I have truthfully and honestly never lost a case by uterine hæmorrhage, and I have never used an adjuvant (supplemental treatment) of any sort or kind. I have been repeatedly called in consultation with other physicians in these cases, and have always seen a happy issue. Also, I have succeeded ordinary physicians when, by their manner, if not by their words, they have shown the interested parties that they had no hope of saving life—and these cases I have invariably saved. I have found women almost insensible, pulseless and bathed in a cold clammy perspiration; 'she is flooding to death,' the attendants would say.[vi]"
Remarkable – wouldn't you say!
Now obviously outcomes like those achieved by Dr. Guernsey require great training and homeopathic skill. But imagine the good homeopathy could do if it was embraced fully by contemporary medical professionals.
Dr. Lisa Samet N.D. is an exceptional homeopath who provides Washington Homeopathic Products with a regular column on using homeopathy for the family. She's a naturopathic physician who specializes in homeopathic medicine and she's a partner with Dr. Andre Saine N.D. She is perhaps best known as a guest expert on homeopathy used by Dr. Mehmet Oz M.D. on the popular TV program - the Dr. Oz Show. Dr. Samet graduated from the Southwest College of Naturopathic Medicine in 1998 and has been practicing in Montreal since then. She was born and raised in New York.
Dr. Samet has chosen to focus on homeopathy because in her experience it is the deepest healing modality available in that it does not just soothe or palliate symptoms but can actually stimulate the body to start to heal itself. Dr. Samet sees patients in her Montreal office as well as long distance using Skype. Learn more here: Dr. Lisa Samet. You can follow her on Facebook as well.
---
[i] Alfred H. McClintock. Death-rates in childbed. Obstetrical Journal of Great Britain and Ireland 1878; September. As reported by H. N. Guernsey in A Treatise—Death-rates in childbed. Homœopathic Times 1879; 6: 223-226.
[ii] H. N. Guernsey. A Treatise—Death-rates in childbed. Homœopathic Times 1879; 6: 223-226.
[iii] William M. Callahan, Cynthia J. Berg. Maternal mortality surveillance in the United States : moving into the twenty-first century. Journal of the American Medical Women's Association 2002; 57 : 131-134.
[iv] Michael P. Wainscott. Pregnancy, postpartum hemorrhage. www.emedicine.com, 2003.
[v] Jeani Chang et al. Pregnancy-related mortality surveillance—United States, 1991-1999. Morbidity and Mortality Weekly Report 2003; 52 : 1-8.
[vi] H. N. Guernsey. Death-rates in childbed—a treatise. Medical Counselor 1879; 1: 88-92.